I guess its that time of year when all of us make lists of the best books we've read all year. Here's mine, i.e., here are the books that touched me the most; that inspired me and lingered in my thoughts throughout the year- my personal best of the best:
Best Book about Nature
Queen Fish - by Viktor Astafyev
A wonderful short story cycle about nature, hunting and fishing in Russia's far north. I'm no hunting and fishing buff, but this book really won me over in a big way. The character Akim is one of my absolute favourites! Although I highly recommend this entire short story cycle, if you can only read one of the short stories, don't miss "Dream of the White Mountains"; an unforgettable short story that will stay with you long after its been read.
Best Comedic Works
The Golden Ass - by Apuleius
This was one of the year's most pleasant surprises. Those of you who think the classics are dull and boring are in for a real treat here. In fact, Ancient Rome which really didn't seem so 'ancient' and 'uncontemporary' to me anymore after reading this book
Carps and Pikes - by Arkady Averchenko
Sadly overlooked by contemporary readers, 19th century author Arkady Averchenko's short stories are good fun. My favourite is the Dobble's Galoshes story (a spoof on Sherlock Holmes)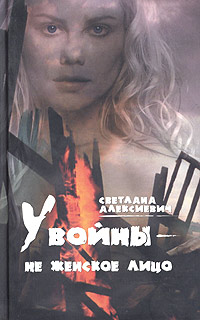 Best Books about War
War doesn't have a Woman's Face - Svetlana Alekseyevich
Not literature so much as a compilation of women's accounts of their wartime experiences; this book is a real eye-opener to the suffering and sacrifices of Soviet women during World War II. A must-read.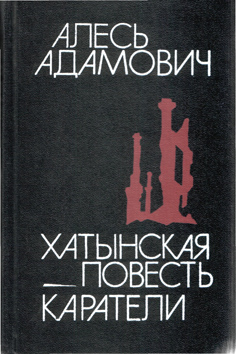 The Punishers - Ales Adamovich
This is one of those rare World War II books where you're invited into the heads of the Nazi officers. Why did they do what they did?
The Pryaslin Tetrology - Fyodor Abramov
One of the best series about the effects of the war on the Russian countryside
Best Books about Love
Jamilia by Chingiz Aitmatov
Described as 'the best love story ever written', I might not go that far, but I will confidently say that this tale set in rural Kyrgyzstan was the best love story I read all year.



Best Childrens Stories
The Scarlet Flower - by Sergey Aksakov
"Beauty and the Beast", Russian style.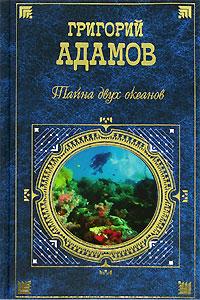 The Secret of Two Oceans - by Gregory Adamov
A great, educational, at times thrilling adventure novel with positive role-models for the children in all of us.



Best Historical Fiction
Return to Pandzhrud - Andrey Volos
My favourite contemporary novel of the year. A brilliant, and I mean brilliant biography of 8th-9th century Tajiko-Persian poet Rudaki and really...what "The Alchemist" ought to have been.
The Trilogy of Books - by Sergey Antonov
Another wonderful author who has unfortunately been too often overlooked. His at times funny, educational and ultimately touching series of historical novels about the NEP, collectivization and Moscow metro construction periods in Soviet history are well worth a read.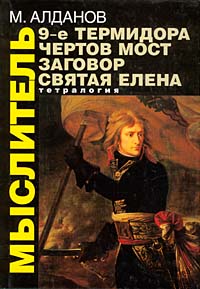 The Thinker Tetrology - Mark Aldanov
An incredible masterpiece of historical fiction. Aldanov takes us on a fascinatingly educational trip around Europe. We learn indepth details about the great revolutions of the 17th-18th century and more about the mechanics of revolutions in general. Wished you had been able to lurk around in the backrooms of Napoleon, Robespierre and Tsar Pavel among others? Then read these books. Highly recommended.



Works that Completely Exceeded my Expectations
Short Stories - by Aleksandr Ampiteatrov
Yet another overlooked 19th century author who wrote some really wonderful, rather mystical short stories.



The Best of the Best
Data Tutashkhia - Chabua Amiredzhebi
An epic masterpiece about a Georgian outlaw, morally compelled to do good, by Georgia's most renowned author. This book is huge, dense, thought-provoking and one that I would love to read again.
Captains of the Sand - Jorge Amado
an immensely touching novel about the street children of 20th century Brazil
Russian Tragedy - Pyotr Alyoshkin
The second of two contemporary novels that really blew me away this year. I couldn't stop reading this extremely well-written, thriller of a novel. I devoured it in two hours. Incredibly clever; its rather unfortunate that this book was not translated into English.
Return to Pandzhrud - Andrey Volos
The Thinker Tetrology - Mark Aldanov
Spotted Dog Running Along the Seashore - Chingiz Aitmatov
A beautiful, almost fable-like short story by Kyrghizstan's most famous writer
A Day Lasts Longer than a Thousand Years - Chingiz Aitmatov
I first read this book 3 years ago and it has haunted me since. Complex, layered with legends and overlapping stories from the past, present and future, it is almost certainly like nothing else you have ever read.
The White Steamship - Chingiz Aitmatov
I have read this short story at least 4 times and will most likely read it many times over. A beautiful fairytale for adults that will reduce you to tears each time you read. Classic Chingiz.
The Pryaslin Tetrology - Fyodor Abramov
What can I say? Its a tetrology about collective farming, of all things, yet its brilliant, with some of the best characterizations in fiction. Misha Pryaslin in particular, is one of my favourite characters in fiction.